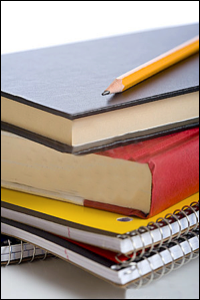 My Personal Approach to 11 Plus Tuition
The first step is to get to know the child so that the tutoring sessions can be designed to make the most of the abilities they already have and also work on any areas that need attention. I will meet with you to discuss your child with you. I feel that the parents are vital in the process as they are with the child far more than the tutor. I will keep you involved in the process and up to date with the progress being made.

The sessions will be designed to make sure your child appreciates the abilities they have as well as teaching them techniques to tackle questions they may find difficult to understand.

Some sessions will be about learning the techniques to tackle each of the different types of verbal reasoning question and this will involve some small sets of questions to take away and do as homework.
Another important area to work on is the child's vocabulary. Learning words that can have multiple meanings so that during the test the correct meaning can be used e.g. the word present can mean a gift or being in a specific place. Encouraging the child to read as much as possible can help with vocabulary.
We will have sessions to expand their knowledge of certain types of items which aids the answering of certain sorts of question. The items will include fruit, colours, tools and may others.
I will extend their knowledge of homophones which can help to clear up the misunderstandings that can occur with some types of question or you are not proficient in this area.

If the mathematical types of questions are not their strong point then we will have more sessions to work on the types of question that require maths knowledge.
The main aim of all of this will be to use the best approach for your child and adapting to the way that best helps them have faith in their ability to tackle the verbal reasoning questions they will face on admissions test day.
Once all techniques have been looked at we can then move on to working on mixing up the types of question and strengthening the child's ability to quickly identify the type of question they are being asked and the technique to use to answer it.
One of the final steps is to work on timing. This will allow the child to become familiar with having to do questions within a set length of time. For the final tests I will act as an invigilator so they can experience how this feels.
Here is a link to a website that offers a very useful resource using flashcards which improve children's range of vocabulary especially for verbal reasoning questions